€2.2 billion will be split between Ireland's seven universities for infrastructure projects.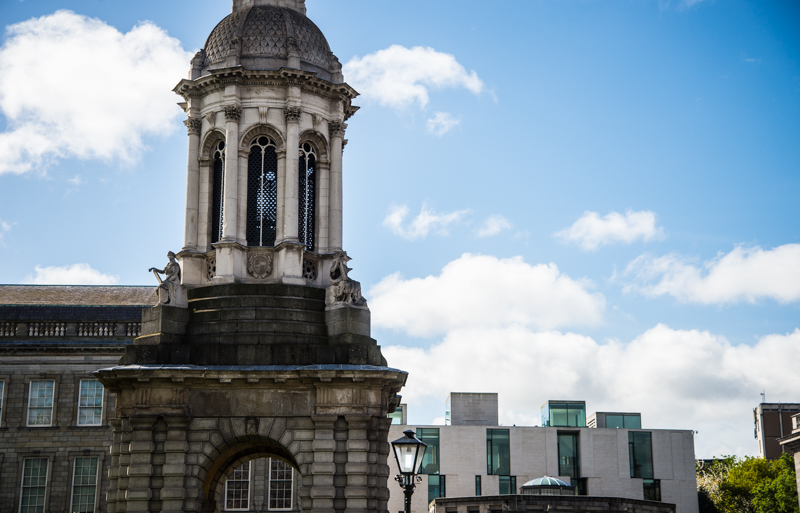 Trinity is one of seven higher education institutions that will receive part of a €2.2 billion fund, announced today as part of the government's National Development Plan 2018 to 2027.
In addition to this, the government has also committed to continued investment in research funding.
The Trinity projects listed in the report include the new business school, the Engineering, Energy and Environment (E3) Institute, student accommodation and the Trinity Technology and Enterprise Campus. The funds will be delivered over the next 10 years and are being primarily funded by private finance and borrowing from the European Investment Bank.
All the projects listed have been previously announced, with some still waiting for the full go-ahead. With all the projects planned requiring €3 billion in investment, the money will comes from a mixture of own resources, borrowing, philanthropy and exchequer grants.
Other projects that will receive funding include a new business school in University College Cork, new student residences in NUI Galway and a new teaching and learning building in University College Dublin.
As well as the investment in universities, the government reiterated its promises to fund 11 infrastructure projects in various institutes of technology. A lot of the institutes in line for funding are also part of consortiums which are bidding to become technological universities. The money will help increase capacity in the institutes while also supporting increased enrollment levels.
The Trinity Technology and Enterprise Campus is mooted to cost €1 billion with Trinity previously admitting that it could require up to 20 per cent government funding. The full cost of the project has yet to be established with further plans expected to be released this summer.
Similarly to the new technology campus, E3 is one of Trinity's flagship developments for the next few years. A massive partnership between the School of Engineering and the School of Natural Sciences in Trinity, it is also still in the planning stages.
Trinity's business school, on the other hand, is entering the final stages of construction. The topping ceremony was held several weeks ago with the project on track to be completed on time and on budget.
The strategy also outlined the allocation of funding from enterprise that will go into supporting new cycles of the programme for research in third-level institutions and a new disruptive technologies innovation fund.
By Kathleen McNamee