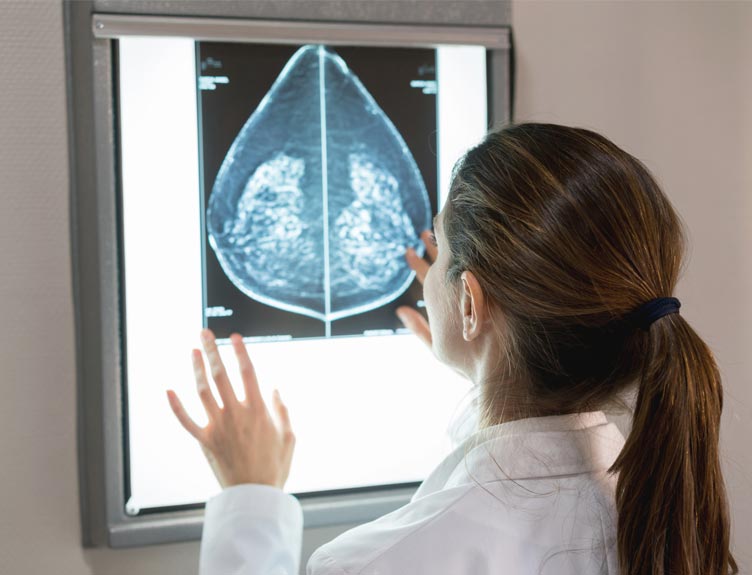 Two RCSI researchers have been granted emerging investigator awards by the Health Research Board (HRB). The awards, which total a combined €1.4 million, will fund research that will look at breast cancer risk factors and clinical guidelines.
The grants were awarded to Dr Barbara Clyne, Postdoctoral Researcher and Honorary Lecturer in the Department of General Practice and Dr Maeve Mullooly, Research Fellow in the Division of Population Health Sciences.
The work led by Dr Mullooly will examine breast cancer risk factors, with particular focus on a risk factor known as mammographic breast density (MBD). The research will improve knowledge on how this risk factor influences tumour aggressiveness and contribute to better detection of women at high risk of the disease.
The research led by Dr Clyne will aim to develop a toolkit to help the development of Irish national clinical guidelines. The toolkit will equip members of National Clinical Guideline Development Groups on how to select the best approaches to evidence synthesis. The project will also explore how the results of evidence synthesis methods are presented and how guideline development groups use this evidence to develop recommendations.
The Health Research Board (HRB) emerging investigator awards are designed to create a pipeline of researcher leaders who will improve health, influence clinical practice and inform health policy across a broad range of areas.
Speaking on the research grants, Professor Ray Stallings, Director of Research and Innovation, RCSI, said: "These grants will help us continue our mission of leading impactful health research and exploring improvements in breast cancer diagnosis and the development of clinical guidelines . I congratulate Dr Clyne and Dr Mullooly on their achievement of securing funding, which is a testament to the high quality of their research, and I look forward to the results of their studies."
"We want this investment to advance the skills and expertise of researchers, while at the same time generating research outcomes that have strong potential to impact on people's health, patient care or health policy," according to Dr Darrin Morrissey, Chief Executive at the HRB.
In a highly competitive process, a total of 11 awards were selected by an international panel from 45 eligible applications.
"This programme of funding will ensure that researchers can take the next steps in their research career as independent investigators, demonstrate leadership potential and build a complementary support team. All successful applicants in winning funding demonstrated a strong research vision and identified a career path beyond the duration of the funding award which is very promising for the future of health research in Ireland," said Dr Morrissey.